GLEN MUSIELAK
C BAND, BIG DISH SUBSCRIPTION TV PROGRAMMING LIVES! Glen Musielak and Rainier Satellite have delivered to Save C band and continues to do so.
YOU CANNOT ARGUE WITH SUCCESS!
Have you seen Rainier Satellite Lately
Glen Musielak Delivers on his promise to bring back C band Subscription TV!
SUCCESS AGAIN... NESN IS BACK after 18 years!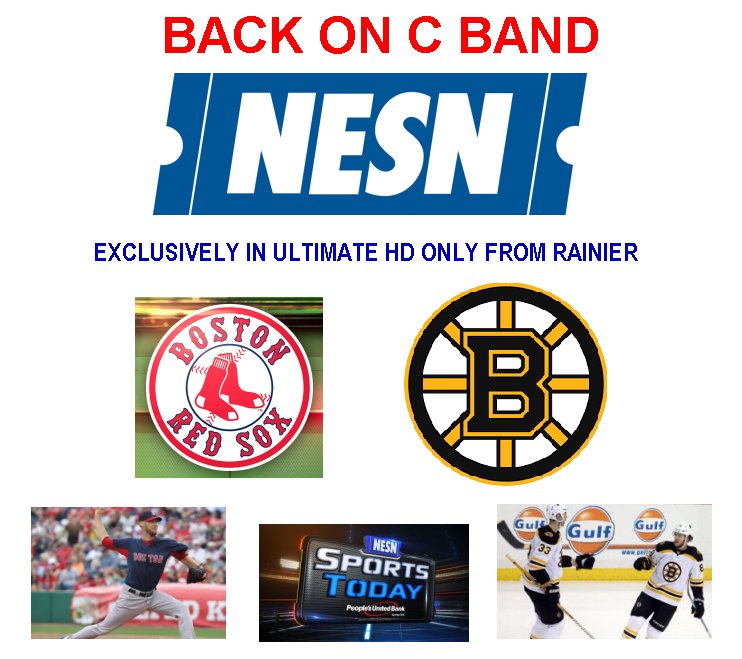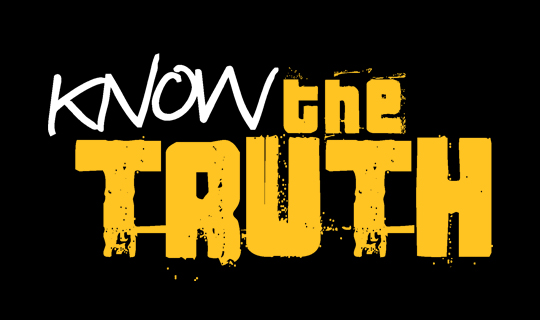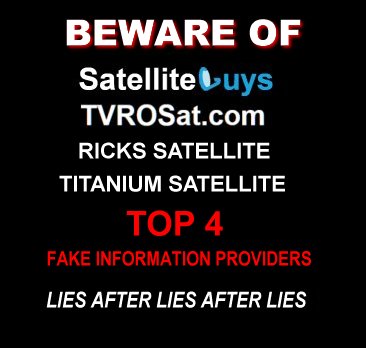 Is C Band and the Future of Subscription Programming Dead?
KNOW THE TRUTH, BEWARE of LIES being spread by five bad apple satellite forums..

Members of SatelliteGuys, Ricks Satellite, TVROSAT, FridgeFTA, and Satforums have perpetrated
a smear campaign against C Band Forever, GlenTech, 4DTV Online, Glen Musielak and Rainier Satellite.
NO C Band is Not Dead.
BEWARE of ficticious information, stories, slanderous statements, and lies being spread throughout the satellite community by 5 satellite forums. Members of SatelliteGuys, Ricks Satellite, TVROSAT, FridgeFTA, and Satforums, have perpetrated a smear campaign against C Band Forever, GlenTech, 4DTV Online, Glen Musielak, Rainier Satellite,and other key players that continue to work for C bands bright future. Those perpetrators led by ringleader, Steven Kleinot of Martinsburg WV (known on forums with the handles of Vendig, Stargaze, and artphill. More on Steven Kleinot here and here have stooped to new lows perpetrating hate and discontent, slander, defamation of character, and many lies, to achieve their ultimate goal of destruction of the C band community, its players and its future. The tactics used by Mr Kleinot and others are supported by forum owners, Joe Franco of Fridge FTA (now Defunct), Rick Caylor of Rick's Satellite, Scott Greczkowski of SatelliteGuys, and Alex Portillo of TVROSAT. Still in 2017 they continue to bash and badmouth Glen Musielak, and Rainier Satellite bringing up old lies or using new twists to continue their agenda to try to stop Glen Musielak, and Rainier Satellite from bringing C band back and helping it grow. Unfortunately for them, this agenda has and continues to do nothing but backfire on them and causes them to look like the fools they are. Rainier has not been stopped, and continues to grow.




More about TVROSAT. This forum and its sponsor Tek2000 and other name Satellites Galore (aka Alex Portillo, aka John Simpson, aka Carlos) promotes pirate activities including IKS and other satellite pirate methods trying to circumvent legal conditional access systems. They also freely distribute illegally modified and or modifiable equipment from off shore sources directly and through their pirate network. They are based out of eastern Toronto Canada and are under investigation by federal and international agencies for this and other illegal activities. TVROSAT hides under the guise that piracy talk is not permitted there, but this is freely posted in many threads with references to equipment and such. They also maintain a database alerting pirates where to look for illegal channels using their equipment. Tek2000 has no physical retail location, phone number or confirmed address on their website. They use a P.O. Box at Envoy Business Services as an anonymous address. Here is more information about TVROSAT and its sponsors. Most piracy has been shutdown by strong counter measures (electronic and legal) and is an unwise investment. Although some still believe they can make a living from it until they end up behind bars. More about piracy here. Buyer Beware. Purchasing any products from a business that can't provide basic business information required legally to do business should bring up a red flag. TEK2000 aka SATELLITES GALORE at Ebay is operating ILLEGALLY THEY SHOULD BE AVOIDED AT ALL COSTS!

UPDATE: TVROSAT, AKA TVROADMIN, AKA TEK2000, AKA a host of other multifaced identities on his website and elsewhere continue to discredit Glen Musielak and Rainier Satellite. Latest tricks include bashing his own products such as the Zgemma receiver (used very poorly for pirate activities) using a fake identity then associating the bash with Glen Musielak and Rainier satellite so the Google bot can index his trash when someone is looking for satellite TV products and services. Stooping to such a low is a mirror of what Joe Franko proprietor of now defunct Fridge FTA did. Well Mr Franko is no more and TVROSAT , TEK2000 is headed down the same road as he continues to pollute the internet with lies upon lies. TEK2000 is nothing more than a old pirate satellite dealer with no legal status looking for fools to buy into his lies promoting poor quality off shore products that usually fail within a few months. DO NOT DO BUSINESS WITH TEK2000 YOU WILL GET BURNED!

He blames his failures on Rainier Satellite using Glen Musielak (VP Tech Director at Rainier) to discredit Rainier Indirectly from past lies started by Steven Kleinot, and still promoted on Scott Greczkowski (SatelliteGuys), Rick Caylor's (Ricks Gofast Motorsports) websites. The problem is his own poor quality products with nonexistent support is his downfall. This is the same scenario happening to many FTA product vendors. The public is not stupid as many of the FTA proprietors see them as and sick of being burned. The Rainier products while being more expensive are Quality built Reliable Products. Rainiers Support for all we sell is A1. Rainier is not happy till the customer is happy and goes out of the way to make this happen.

More about Rainier Satellite. They are a legitimate business and a Cisco Partner. They operate within the law and have an A+ rating and are accredited with the Better Business Bureau. Rainier Satellite Continues to grow and offers More channels to C band Big Dish users than anyone else. FTA signals continue to encrypt such as ION TV did recently. Backhaul feeds used for many years to promote this hobby are also encrypting. The FTA landscape offerings is shrinking. Rainier on the other hand working daily with different programmers around the globe to acquire additional content has a bright future offering content FTA and other services cannot. The Future is bright with Rainier Satellite.
More about Scott Greczkowski of SatelliteGuys that many may not know. This was from the DBStalk website. He was banned from that site many years ago. It shows what Scott is capable of even back then. Beware of his tactics.

Posted 29 November 2003 - 07:16 AM

"I know scott was fired from being a moderator at this site but as a gold member I believe there is something that should be known... I had access to the gold forum during his removal and no matter what great things people are saying about scott and his new web site he wears many ugly faces...the first is always wanting to make everything for public viewing...his stupid attempts at threatening lawsuits against dbstalk should have been done behind closed doors...the only reason to publicly post everything would be to feed his enormous ego...he also loves to come to dbstalk and harass the moderators by posting under different names like sam spade...he even tried to deny it even though he was caught red handed by his common spelling errors...his new web site is also very heavily moderated...each time I post something he doesn't like my post is quickly deleted....that shows that everything you read at satelliteguys will be half truths and very slanted toward making scott look good."

(Scott Greczkowski is also associated with Charlie Ergen of Dish Network, and very vocal in this smear campaign.) Charlie Ergen is well known for his destruction of C band for years with his takeovers and greenmail tactics of companies, NPS, Turnervision, Superstar, and Netlink to promote his pizza (Dish Network) system and steal the c band subscribers away. This is no different than Charlie Ergen's past actions to achieve his goal of mega media giant. He is also behind the FTA signals scrambling as of late. The cyberbullying slanderous tactics and content have been noted, and have been passed along to proper personal at legal. They are now under investigation. These shenanigans are not being tolerated by the large corporations in development with us and our partners. These perpetrators will be delt with accordingly by legal. Don't be fooled if you see that type of information posted at those places. You can always get the true story here on the future of C band, and programming options available today.
Bottom Line...
Glen Musielak and Rainier Satellite have delivered to Save C band and continues to do so. You cannot argue with Success! Have you seen Rainier Satellite Lately?
Smear and Lies About Glen Musielak and Rainier Satellite being perpetrated on those FTA Pirate, FTA Equipment sales, and Dish Network friendly Websites have been proven to be nothing but LIES and FALSE INFORMATION! These sites (SatelliteGuys, Ricks Satellite, TVROSAT, Satforums and a few others) still continue this charade to date repeating the old LIES to try to continue defame Glen Musielak and Rainier Satellite confusing unsuspecting people to what the truth really is. THE FACTS ARE Glen Musielak and Rainier Satellite have delivered on their promise delivering a subscription C band service using the PowerVu platform, which for years was said could not be done. They continue to grow bringing back the best entertainment in PURE MASTER HD for C band.
Consumers don't be fooled if you see negative non credible information posted at those smear forums or blogs about Glen Musielak & Rainier Satellite. You can always get the truth and latest news on the future of C band Here
See Glen Musielak on: Facebook Linkedin
---
Glen Musielak continues to work hard to save C Band Satellite TV.
Glen saved the 4DTV from total demise in 2010 & 2011 working on the H2H Conversion.
Glen saved the 4DTV satellite maps by starting the original mapmaster project in 2011.
Glen currently is working with Rainier Satellite LLC bringing PURE HD Programming, using the Cisco D9865H Receiver, and expanded subscription content back to C Band Satellite.

We are Dedicated to C band!
I want to personally say Thank You to all the people who are dedicated and support the C band cause.
One thing I learned from trying to do good to help people out is...
As much as many appreciate it and want to say thank you to those supporters, there are some people out there that will always be jealous, and hate you for what you do. Some will go through great measures to promote hate, lies, and more to try to slander you personally and stop your good deeds. All I can say to them is. It's really sad that you act like you do. You would do better using that destructive time and energy promoteing kindness and love instead of hate in this world.
C band has indeed come back for Subscription TV Services!
If you read or heard any negative press elsewhere, it's nothing but false information and hearsay from those not informed with the proper information, or have an axe to grind with us. If your looking for the truth you have come to the right place.

Rainier Satellite LLC has and continues acquiring many channels for their channel lineups using the Cisco HD Receiver. The majority of them are and will be in glorious PURE HD, with a picture quality that rivals blu ray or better. A special receiver made by Cisco (a name you can trust) is available to the general public, as well as programming from Rainier Satelllite.
Rainier Satellie Review: Check out Rainier Satellites A+ excellent rating with the BBB

SEE A SAMPLE OF RAINIER SATELLITE'S POWERVU FULL ARC PLATFORM IN ACTION BELOW!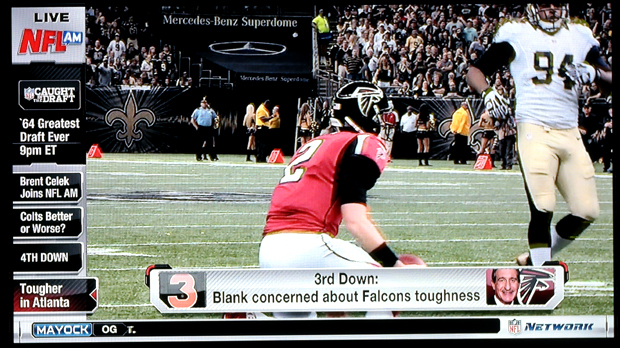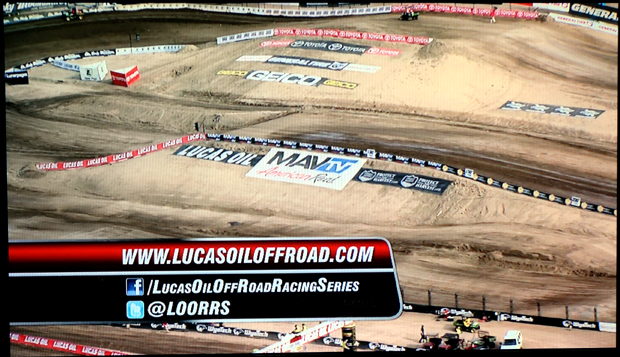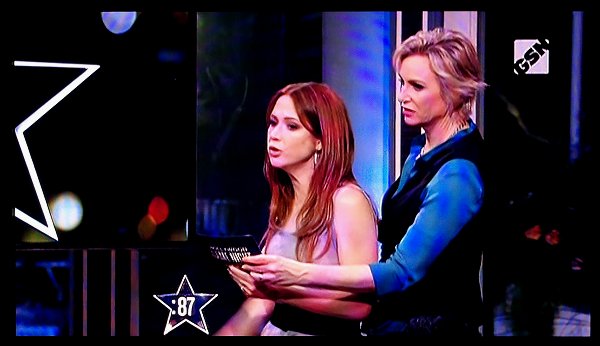 ---
A Final Message to all the Haters. You know who you are.


C Band lives... Thanks for Stopping By.